Grants
Antiquities Endowment Fund
About the Program
Created with resources from the United States Agency for International Development (USAID) as allocated by the U.S. Congress, ARCE's Antiquities Endowment Fund (AEF) sustains an ongoing grants program to support the conservation, preservation and documentation of Egypt's cultural heritage and the dissemination of knowledge about that heritage.
The Antiquities Endowment Fund awards one-year and three-year grants for discrete and highly focused professional projects that serve the conservation, preservation and documentation needs of Egyptian antiquities that are more than 100 years old. Projects may involve the actual conservation or protection of sites, buildings or objects; the participation of conservators or other appropriate specialists in antiquities projects; the training of conservators and students; or the production of publications and presentations that disseminate knowledge about Egypt's cultural heritage.
Funding Categories
Conservation, Excavation, Preservation and Presentation
Training Personnel
Publication Subsidies
AEF Guidelines
Short Term Grant: Application Guidelines
Long Term Grant Application Guidelines
For more information, please watch this tutorial
AEF Additional Submission Documents
AEF Participant Salary History Form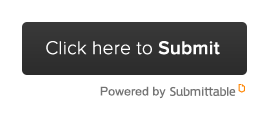 2020 Recipients
Congratulations to the 2020 AEF cohort!
Short-term (One year grant)
Anne Austin - 

'Conservation and Documentation of the Human Remains at Deir El-Medina'

El Sayed Mamdouh El Sayed Soliman - 'A Rediscovered Tomb in Qurnet Marei: TT382 (Usermontu)'
Essam Nagy - 

'The Osiris-Ptah Neb-Ankh Research Project (OPNARP)'

Janet Richards - '

Displaying Weni the Elder in the Sohag Museum'

JJ Shirley - 

'Theban Tomb 110 Publication Field School'

Lissette Jiménez - 'Abydos Archive Center Conservation Field School: Preserving Archives from the Nubian and Coptic Museums'

Melinda Hartwig - '

Conservation of the Tombs of Rebiu and Samut'

Nairy Hampikian - '

Bab Zuwayla Urban Storytelling and Conservation'

Stacey Anne Bagdi - '

Engaging OUR Past: Celebrating the Discoveries in the Daqahlia Governate'
Long-term (Three year grant)
Stephen J. Davis - '

Architectural Conservation at the White Monastery Church in Sohag'
2019 Recipients
Congratulations to the 2019 AEF cohort!
Elena Pischikova - 'Conservation and reconstruction of the Tomb of Padibastet'
May al-Ibrashy - 'Al-Shurafa Shrine Conservation Project'
Scott Bucking - 'Beni Hassan South Preservation Project'
Tarek Swelim - 'Decorative Lintels in the Mamluk Architecture of Cairo'
Anke Weber - 'The Ramses III (KV 11) Publication and Conservation Project'
Lynn Grant - 'Conservation Survey of Papyrus Collection'
Christina Mondin, Mohamed Kenawi, Michele Asolati - 'The Rehabilitation of the Amasili Complex: Creating an Integrated Cultural Hub in the Heart of Rosetta'
Claire Malleson - 'Giza Objects Online'
Mark Lehner, Zahi Hawass - 'Great Pyramid Temple Conservation'
Lyla Pinch Brock - 'Restoration of the Sarcophagus Lid of Takhat in KV 10, Valley of the Kings'
Vanessa Davies - 'The Oxford Handbook of Egyptian Epigraphy and Palaeography'
W. Raymond Johnson - 'Scanning, Conservation, Image Identification, Database Design, Data Entry, and Archival Housing of the Photographic Archives of Edwin (Ted) Brock and Albert Raccah'